About Dr. Bob Casanova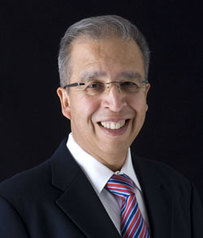 Dr. Bob Casanova received a Doctor of Psychology degree from California Coast University and is completing a Professional Program in Neuropsychological Assessment from the UC Berkeley Extension. He holds a Master of Arts degree in Counseling, with an emphasis in Marriage and Family Therapy from the University of San Francisco. Bob also holds a Bachelor of Arts degree in Human Resources Management from Dominican College. He is a Licensed Marriage and Family Therapist (LMFT). His psychotherapy practice includes adolescents and their families, and the facilitation of a men's group on a weekly basis.
Bob also works as a Therapeutic & Educational Consultant specializing in providing recommendations for the educational placements of children, adolescents and young adults with special needs of an academic, emotional, and psychological nature which affects their learning and/or development.
Dr. Casanova has been a clinical staff member of the Kids Off Chemicals intensive outpatient program in Santa Rosa. He has served as a consultant and clinician for the Home Treatment Program for the Sonoma County Juvenile Probation Department. Bob is also a consultant for the Sonoma County Day School.
As a professional member of the Independent Education Consultants Association (IECA), Bob was awarded the organization's prestigious 2010
Irvin Katz Memorial Award
, honoring his volunteer service - in which he was recognized for "ongoing commitment to children and education". Bob served from 2005 until 2011 on the Board of Directors for Social Advocates for Youth (SAY). The last two years he served as Board President. When Bob termed off after six years of service, he is now an honorary Board member. SAY was founded by community leaders and youth advocates who were concerned about the lack of child abuse prevention and intervention services for children and adolescents in Sonoma County. Now SAY offers a summer jobs program, a 24 hour teen shelter, and the Dream Center transitional living services for those who age out of foster care, among many other programs. He is currently serving as President of the Board of Directors of the California Association of Marriage and Family Therapists (CAMFT).
Click
here
to read Bob Casanova's CV.
---